Indexación
Índices de impacto
Índice / Año / Valoración
JCR JIF / 2020 / 1.182 (#75/85, Q4, percentil 12.35)
JCR JIC / 2020 / 0.32 (#101/160, Q3, percentil 37.19)
CiteScore (Scopus) / 2020 / 1.3 (Percentil 59) / SNIP 0.722
SJR (SCImago) / 2020 / 0,37 (Q2) / H-index 19
FECYT / 2021 / 94.07 (Q1)
CIRC / 2020 / Social Sciences B
Dialnet / 2020 / 0.884 (C1)
Google Scholar Metrics H-INDEX 2014-2018 = 13; MEDIANA H = 18
REDIB / 2020 / 176 de 1199; 23,457; Q1
MIAR / 2018 / ICDS 11.0
CARHUS / 2018 / C
ANEP / 2014 / A+
DICE / 2012 / 14,25
IN-RECS / 2011 / 0.329
La revista BAGE aparece indexada e incluida en las siguientes bases de datos y portales de difusión electrónica de revistas científicas:
Evaluada en:

BAGE está incluida en JCR (Social Sciences Edition), dentro de la categoría Geography, desde 2007, de manera ininterrumpida.

SCIMAGO JOURNAL & COUNTRY RANK
SCImago Journal & Country Rank es un portal que incluye indicadores científicos de revistas y países desarrollados a partir de la información contenida en la base de datos Scopus® (Elsevier B.V.). BAGE está presente en el portal desde 2006.
Sistema Regional de Información en Línea para Revistas Científicas de América Latina, el Caribe, España y Portugal.

DICE tiene el objetivo de facilitar el conocimiento y la consulta de algunas de las características editoriales e indicadores indirectos de calidad de las revistas españolas de Humanidades y Ciencias Sociales.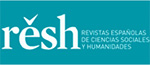 RESH (Revistas Españolas de Ciencias Sociales y Humanidades) es un sistema de información que integra indicadores de calidad para las revistas científicas españolas de Ciencias Sociales y Humanidades.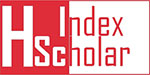 Índice H de las revistas científicas españolas según Google Scholar Metrics (2014-2018)
El Grupo EC3: Evaluación de la Ciencia y de la Comunicación Científica presenta rankings por campos científicos y disciplinas de las revistas científicas españolas que figuran en Google Scholar Metrics. Se ordenan de acuerdo con el índice H que es el indicador bibliométrico adoptado por Google. El Boletín de la Asociación Española de Geografía ocupa el puesto 1 de 21 en el campo Geografía.

Matriz de información para la evaluación de revistas de la Universitat de Barcelona.

Science Foundation (ESF) signed in January 2014 a memorandum of understanding with the NSD - Norwegian Centre for Research Data to transfer the maintenance and operations of the European Reference Index for the Humanities (ERIH) to NSD. The ERIH database operated by NSD is called ERIH PLUS.
Carhus Plus + es un sistema de clasificación de revistas científicas de los ámbitos de las Ciencias Sociales y Humanidades que se publican a nivel local, nacional e internacional. Este proyecto, desarrollado por la AGAUR a propuesta de la Dirección General de Investigación, se presenta con el fin de contribuir a la evaluación de la investigación que se lleva a cabo en el sistema científico y universitario catalán con la máxima objetividad.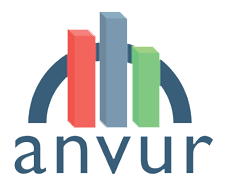 The Italian National Agency for the Evaluation of Universities and Research Institutes (ANVUR) rates journals for the purpose of calculating the indicators used for the National Scientific Habilitation, starting from 2012, and for the purpose of accreditation of PhD programmes.

Sistema de Información sobre las revistas de investigación científica, que se editan en los países de América Latina, el Caribe, España y Portugal. Dialnet ha publicado recientemente sus propias métricas y evaluación de revistas. El BAGE está en el cuartil 1, en el puesto 5 de 40 en la categoría de Geografía, con un impacto de 0.662 (año 2019).

Indexada en:
El BAGE está incluido desde 2005, en el Social Science Citation Index (SSCI) de la Web of Science.

Scopus es la base de datos de Elsevier acctiva desde 2004. Todas las revistas incluidas en la base de datos de Scopus se seleccionan según unos criterios de calidad estrictos.
El BAGE cuenta con el sello de calidad FECYT desde el año 2019. Las revistas que con este sello han superado los procesos de evaluación de la calidad editorial y científica de la FECYT y son consideradas revistas excelentes.

DOAJ
DOAJ es un directorio en línea autogestionado por sus usuarias/os con el fin de indexar y porporcionar acceso a revistas de calidad de acceso abierto.
The GeoRef database, established by the American Geosciences Institute in 1966, provides access to the geoscience literature of the world. GeoRef is the most comprehensive database in the geosciences and continues to grow by more than 100,000 references a year. The database contains over 3.9 million references to geoscience journal articles, books, maps, conference papers, reports and theses.

Sistema de Información de las Bases de Datos CSIC (Consejo Superior de Investigaciones Científicas). Desde diciembre de 2014 a junio de 2015, se han elaborado varios informes que analizan la trayectoria entre 2004 y 2013 de las revistas españolas de Geografía, de ciencias humanas y sociales en Web of Science y/o Scopus. El Boletín de la Asociación de Geógrafos Españoles está en el primer grupo, con la Categoría A, que incluye las revistas con mayor puntuación.

Sistema de Información sobre las revistas de investigación científica, que se editan en los países de América Latina, el Caribe, España y Portugal.
Plataforma de conexión de contenidos a partir de DOI.

REDIB es una plataforma de agregación de contenidos científicos y académicos en formato electrónico producidos en el ámbito iberoamericano, relacionados con él en un sentido cultural y social más amplio y geográficamente no restrictivo.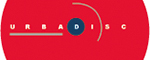 The Urbadisc CD-ROM is a joint production, bringing together over 700,000 references on urban and regional planning and policy, housing, social policy, infrastructure, architecture, transportation, local government policy and environment, from major databases in Britain, France, Germany, Italy and Spain.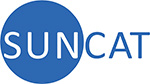 SUNCAT is the Serials Union Catalogue for the UK research community, delivered by EDINA on behalf of Jisc. SUNCAT enables researchers, students, librarians and others to locate serials held in libraries across the UK. The catalogue contains information on both print and electronic serials, including journals, periodicals, newspapers, newsletters, magazines, annual reports and other publications of a continuing nature.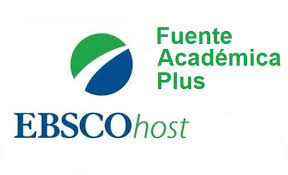 This full-text database offers Spanish- and Portuguese-language academic content for researchers studying a broad range of disciplines. The extensive collection of scholarly journals and quality titles from Latin America, Portugal and Spain are readily available in PDF format.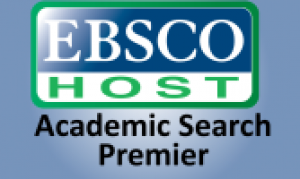 A popular resource found in many scholarly settings worldwide, Academic Search Premier is a leading multidisciplinary research database. It provides acclaimed full-text journals, magazines and other valuable resources.
CAB International is a not-for-profit, international treaty organisation, dedicated to the dissemination of scientific knowledge. We produce two abstract databases in the applied life sciences: CAB Abstracts (agriculture, crop science, natural resources, animal and human sciences) and Global Health (dedicated to public health, food science and nutrition).

SHERPA RoMEO is an online resource that aggregates and analyses publisher open access policies from around the world and provides summaries of self-archiving permissions and conditions of rights given to authors on a journal-by-journal basis. RoMEO is a Jisc service and has collaborative relationships with many international partners, who contribute time and effort to developing and maintaining the service.